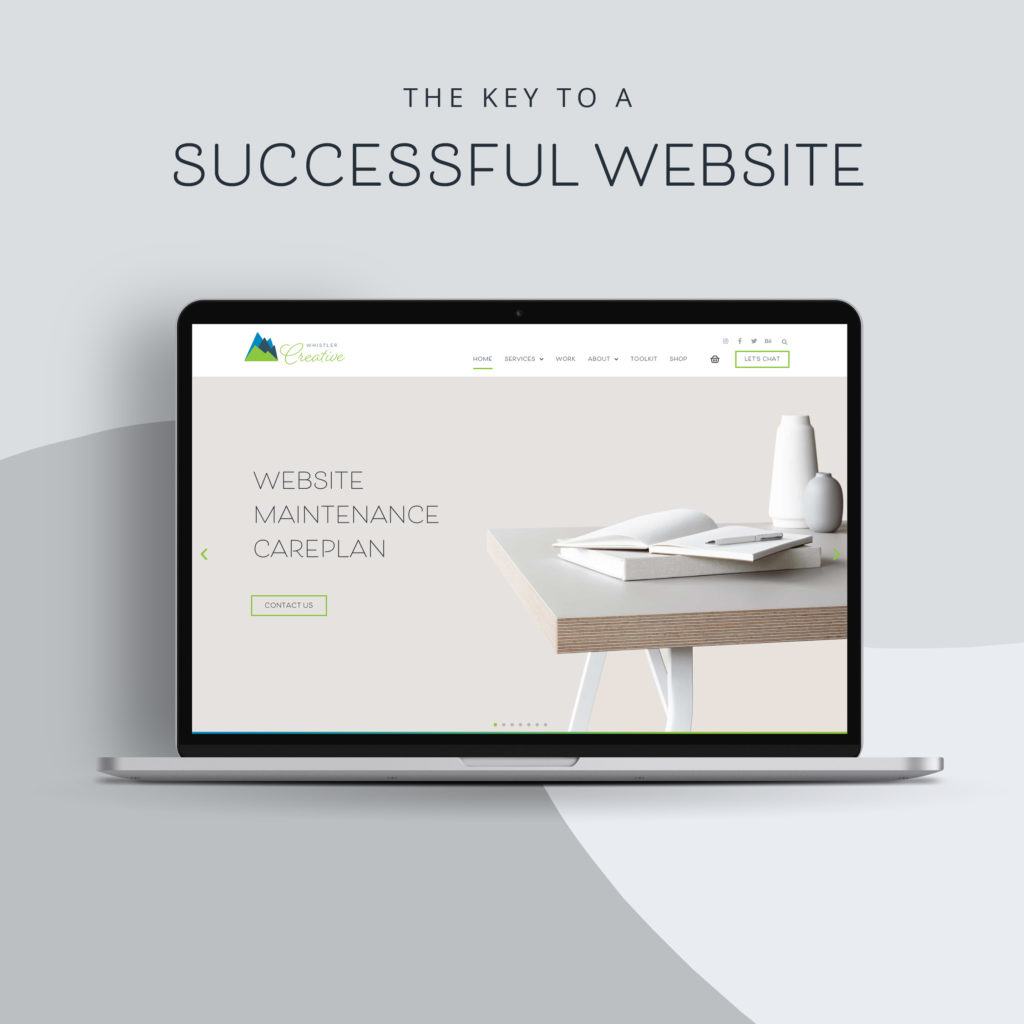 Have you ever wondered why your cell phone requires numerous updates on a regular basis? Regular website maintenance is imperative to ensure that the software is up to date and secure, that the device is working properly, to fix bugs, and ensure the overall performance is operating at its full potential. If you choose to avoid updating your cell phone it will get bugs, be glitchy, the performance will become slow and you could potentially get hacked. Well the same process is true for your website. By regularly maintaining your website it will be secure, performing at its best and ready to convert customers into sales.
Website Don't Operate On Autopilot
Website's aren't designed to be built and set and forget. Website's need regular maintenance carried out or you could be throwing your money out the window. If a customers comes to your website and finds it performing slow, notice things wrong or the content is outdated, they often don't stick around. Many website owners never check on their websites to see how it's functioning and that the content is up-to-date, and missing any website issues or downtime on your website can lose you potential customers.
The Benefits of Maintenance
Many people aren't aware of the benefits of website maintenance.
Your website's performance and security is all dependent on the most recent version of WordPress software and plugins functioning as they should (and on the recent version).
The website growth, it's fresh up-to-date content and design changes, is all dependent on you having someone making sure all updates and content changes to the website are done in a smooth and error-free fashion.
Our Maintenance Careplan Process
With Whistler Creative's Website Maintenance Careplans, our team routinely backs-up, checks and monitors your website and provides monthly reports. We complete a thorough checklist to ensure that all maintenance is up-to-date, scans are clean, backups are taken and address any support requests and content edits you may have. Also included in our monthly maintenance report are performance and security scans. If in the event we ever catch an issue, it becomes a support ticket and we address it before you ever know there's a problem.
Dangers Of Doing Maintenance Yourself
Maintaining your website yourself can cost you more than just money. If you update your website from your WordPress admin, you won't have a record of what was done. If an update to a plugin created an issue a few weeks later, it would be quite difficult to fix this as you wouldn't have a record of what was changed and how you can troubleshoot it back without restoring a very old backup. You could possible losing content changes, sales orders, contract entries and more – which is something you can't use money to get back.
It Costs More to Fix Than to Maintain
Inexperience and neglect can damage the look and functionality of your website, leading to expensive repairs and potentially needing a new one. When that happens, you have two options. One, you can attempt to fix it yourself by researching and watching online videos, which could lead to further damages. Or two, you can then pay the (sometimes hefty) price for someone experienced to fix it. Just like your cellphone, it costs more to replace it than it does to maintain it. Investing in regular site maintenance helps keeps your website running properly, and will pay for itself in the long run.
We Care About Your Website
We know you are busy and focusing on your business. Let us take this task off your hand so you can focus and put your energy to better use. We can offer you high quality hands-on support and expertise to ensure that your website is up-to-date, the content is fresh and operating to its best performance, so that you are able to covert customers to sales and ensure your visitors stick around.
If you're interested in securing a Website Maintenance Careplan contract for your website, read more about our plans here and contact us.